CAEAfrica and abc decibel for all your Acoustics and Vibration Projects
Franco-Sichuan eco-district design in Chengdu, China: Ode aux Collines and perfumes: Contest images
Owner: AFD
Architect: ARC.AME
Surface area: 123 ha
Project manager of urban acoustics and buildings: mixed program of shopping centers, educational and academic places, luxury hotels, residences and private residences, …
External noises (proximity to two airports and a tramway); Isolation from airborne noise and between buildings; Vibration; Protection against equipment noise.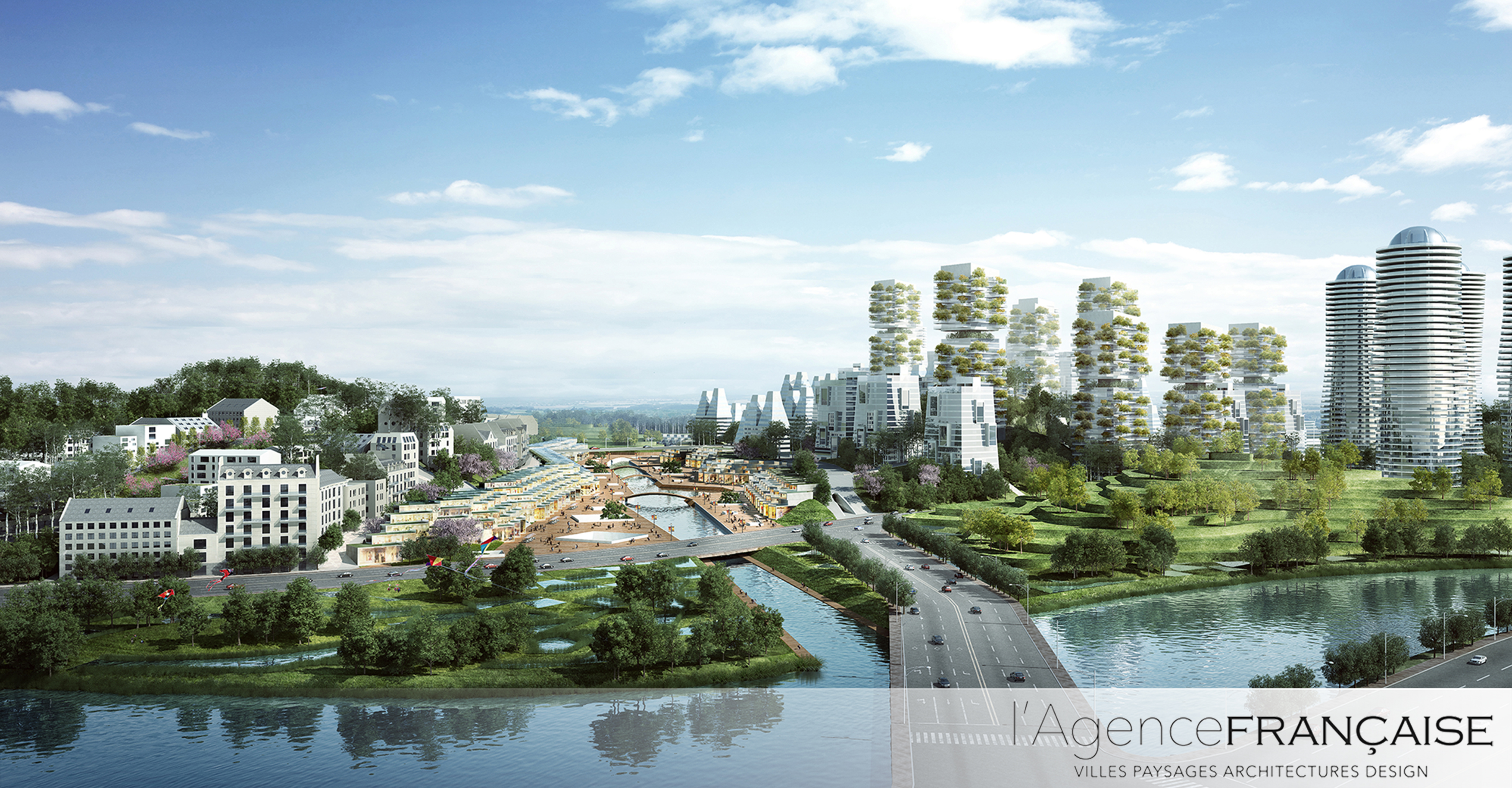 Example of modeling and calculations of an auditorium of 1140 places : Palais des congrès du Futuroscope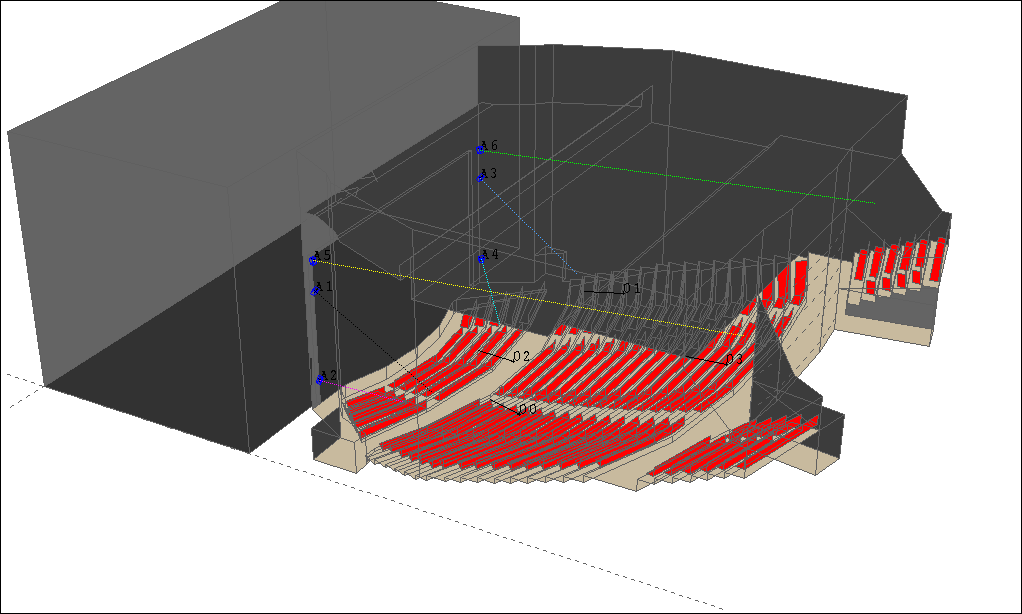 THINK CITIES AND BUILDINGS THROUGH: noise reduction approach
The general idea is to design a city with "noise controlled concept" Urban nuisances and noises inside buildings.
Urban acoustics is linked to the level of economic development of a country. In other words, more a city develops in infrastructures which means more mobilities (cars, motorbikes, trains, metros, planes, …), more it is confronted with the problem of noise. It affects medium-sized cities, large metropoles and megalopoles: Abidjan, Cotonou, Lomé, etc …
We need to think of future cities and act right now to limit :
the impact of noise pollution on the urban scale.
To achieve this, it is necessary to raise upstream awareness of the harmful and irreversible consequences of noise and the prospects of its resorption :
Deafness, partial or permanent deafness,
Stress, fatigue, loss of efficiency and productivity,
cardiovascular illnesses,…
Public health problem,
In existing buildings or buildings to be built, care should be taken to ensure the well-being of the occupants.
For this reason, the preliminary studies and technical solutions proposed by Gérard Kotingan and his team of acoustic engineers at abc décibel, are likely to ensure isolation to airborne noise from the outside, impact noise, noise from field equipments.
More generally, to bring a well-being to citizens …
Gérard Kotingan, 

docteur acousticien
Founded in 2001 abc décibel,  
A Consulting Company in acoustics and vibration

abc décibel
4, place Louis Armand
75012 Paris France
tel : +33 1 72 76 26 42
www.abc-decibel.com

Abc décibel is located in 6 cities: Paris, Lyon, Marseille, Toulouse, Nantes and Poitiers.
Check technical skills and know-how at: www.abc-decibel.com