Jean-Luc ZOUNGAN
Engineer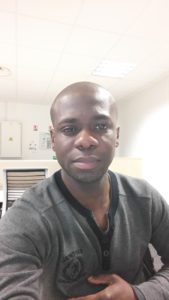 Expert CAEAFRIQUE



Network systems
Web design solutions and Network Systems
Our Network Systems and Internet Experts will help to protect against computer viruses, intrusions, hackers, industrial spying … etc.
CAEAFRIQUE ensures the protection of your IT system, your industrial framework by offering solutions for data backup, look out of industrial sites … etc, The goal is to provide more safety to your workplace.
Website, visual identity, print and marketing solutions
CAEAFRIQUE can also offer simple, professional and efficient website solutions. Our organization use state of the art in the field to give you high quality and long tem services.
Julien Canepa
Graphic and web
Designer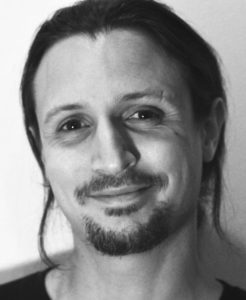 Expert CAEAFRIQUE




Web Design
www.hivefivedesign.com
DESIGN OF NETWORK TOPOLOGY
CAEAFRIQUE implements the physical network topology and site topology for an Active Directory Domain Services (ADDS), this involves planning the location of the domain controllers, sites, and subnets , site links and site link bridges to ensure efficient routing of network traffic requests and replications through : o Establishment of the network physical topology
o Setting up of Active Directory Domain Services and
o Implementation of solutions to secure connections
WORKSTATIONS AND SERVERS
CAEAFRIQUE has developed a technical expertise in infrastructure management solutions. Our consultants work on issues related to servers and workstations: design Master sites, migration / deployment, workstation sessions management , automation and rationalization of processes, messaging solution.
o Computer: Windows 7 to 10, Linux distributions (RedHat, Ubuntu …)
o Servers: Windows Server 2003 through 2016, Unix-Solaris, HPUX, Novell
o Database Server: Windows server
o Mail server
o Scripting: VBS, PowerShell, Batch, …
o Mastering posts and servers: Microsoft 7 to Windows 10
o Workstation and application virtualization
o Packaging of applications
o Implementation of deployment solution based on SCCM, Altiris, CA IT …
Visual identity and prints
Your visual identity is part of your communication strategies. We realize your graphic and logo as an image of your company . We design for you all print (business cards, flyers, Kakemonos, etc.).
Websites and Apps
We build simple, professional and efficient websites. We keep up with the latest trends and developments, To provide you with high quality service and advices.
Marketing Solutions
Expand your market shares with products such as: Stands for trade shows and events, signed type to get noticed, packaging to retain your customers and much more…